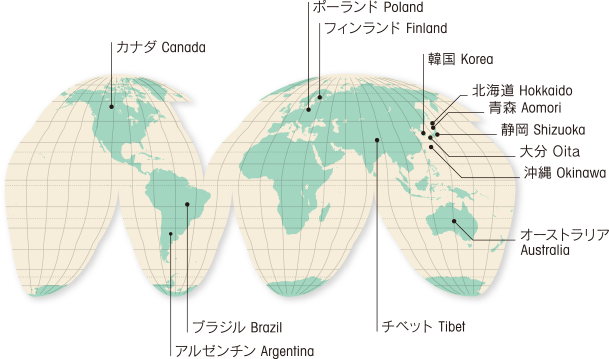 The plan and proposal of a product which make
the most of the natural material efficiently
The materials of a clearer choice are just our foundations.
・Run around japan and the world about confirming the credible quality.
・Visit the land with tradition materials which the natural features and climate produced.
・Select carefully the materials which a producer's passion is felt.
Language is not needed for the production which Nature develops.
We would like to send products which an overwhelming scale produces to you!! We think that it is our joy and a mission.
The material used with health food has many things of delicate formation. Therefore it becomes important how you can manufacture it in form in accord with the material.
At first we go to the field and investigate attractive material of the world.
We suggest the genuine story that we looked to a customer and would like to pursue authentic product together.